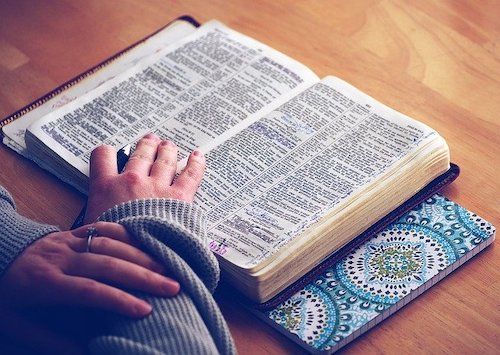 Choosing Bible Study Curriculum
Popular teacher . . . Best selling . . . Easy homework . . . Recommended.
I've chosen Bible study curriculum for all these reasons, but none of them is foolproof, and they often won't meet the needs of your group or fulfill your purpose for Bible study.
The popular teacher won't necessarily reflect good theology or teach women how to think biblically for themselves. Her greatest asset may be her humor or her stories, which are great, but they may not help the women learn the Bible, which is essential to personal discipleship.
Best-selling doesn't always involve depth or even truth.
Easy homework by definition fails to wrestle much with the text. It generally means fill-in-the-blank or simple questions that are answered if you just keep reading. The best material for learning requires hard thinking about theology and truth, which isn't always easy.
Material highly recommended can be great, but that depends on who makes the recommendation.
So what are some things to look for in a good curriculum? Clearly, you want it theologically sound and in line with your church's beliefs. If it's for adults, it's very helpful to know how adults best learn.
Although I'm a teacher by trade and have a Christian Education degree, I don't consider myself an expert in learning. My experiences choosing curriculum and seeing its results have taught me a lot. I've written many of my own studies to avoid the deficiencies I've found—and I do enjoy it, but even then I depend on expert understanding of how people learn best.
The adult learning theory can help.[1]
Here are five of its principles along with my thoughts on their application to Bible study:
"Purpose driven": Adults participate if they identify a "why" that relates to their experiences. It's helpful when the curriculum and the teacher cast vision for what the study will achieve in the students' spiritual growth. Each lesson should tie into that central purpose, so that it's repeated consistently.
"Self-directed, autonomous learning": Research what your group needs, and match the topic to their needs. Basically know your audience. There's a caveat here, however: The curriculum should still be Bible centered, focusing on who God is and how he works in the world, not just felt needs. Truth and application are both essential.
"Respect for the individual's experience": The curriculum needs to include questions that bring in experience and knowledge from those who've walked with Jesus longer, as well as questions designed to encourage younger and newer believers to vocalize their questions and confusion, not just give answers. It's important that questions don't assume previous Bible knowledge because that disrespects those with little or none, making them uncomfortable.
"Practical, goal-oriented, and problem-centered learning with immediate help": Studies purposed primarily for knowledge instead of life-change aren't as discipleship-oriented as curriculum that teaches truth with relevant application for life. Adults want to transfer the lessons to life. Curriculum encourages that through questions that encourage open discussion of life experiences and struggles in relationship to the scripture.
"Adults learn best through collaboration and reciprocity – an environment where people learn with others while sharing what they already know.": Each woman needs to feel that her homework and comments have added to the conversation and that the group is working together to understand God's Word. Instead of having a teacher-centered curriculum and format, look for a small group study that can be followed by a short teaching time, if desired. (Look for a gifted teacher in your church and help her find training if needed.) Look for curriculum that has enough information in it that the teaching is the dessert, not the meat of the study.
Yes, hunting for good curriculum is time-consuming. If our goal is learning that leads to discipleship, we can't just pick up a study and thumb through it to determine if it's theologically sound and supports the aspects of adult learning. That means we have to read through the study and its questions to ensure that it invites participants into great discussions in small groups. 
What can you share about your experiences with curriculum and these principles?
Based on "7 Top Facts about the Adult Learning Theory (2018 Update)" https://elearningindustry.com/6-top-facts-about-adult-learning-theory-every-educator-should-know ↑