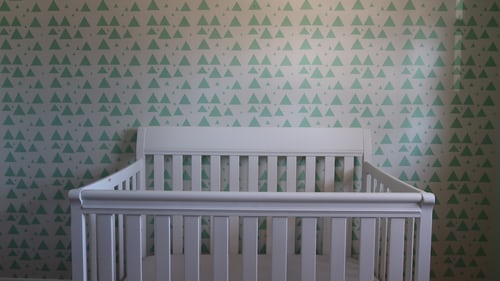 Infertility Awareness Week
It is National Infertility Awareness Week. As someone with direct experience with infertility and miscarriage, supporting those struggling with involuntary childlessness is an issue that is near and dear to my heart. (You can read more of my personal journey here and here.)
Below is a list of facts, stats, and resources to help educate and encourage those walking this difficult road, as well as those eager to support them well.
Definition:
Infertility is defined as the inability to conceive a child or carry a pregnancy to full term. Most in the medical world diagnose someone as infertile after the patient has been actively trying to conceive for 12 months (if under the age of 35) or 6 months (if over 35). (CDC, WHO). It is considered a disease, rather than an easy-to-overcome condition.
Secondary infertility is the inability to become pregnant or to carry a baby to term after previously giving birth to a baby. (Mayo Clinic)
Stats and Emotional Toll:
"Struggling with infertility is like dealing with the five stages of grief every month. You deny, bargain, get angry, cry and accept. Then you pick yourself back up and do it all over again." waitingforbabybird.com.
Approximately 1 in 8 couples will have trouble conceiving. The American Association for Marriage and Family Therapy deems infertility as "one of the most severe crises that a person or couple may ever face, and presents a tremendous physical, emotional, and financial challenge."
Research has revealed that an infertile woman has the same levels of stress, depression and anxiety as a woman facing cancer. (Mayo Clinic). Further, couples experiencing infertility may be tempted to isolate themselves from others due to stress, depression, or simply to avoid painful and awkward conversation.
Below are some recommendations and resources –
For those journeying through infertility:
You are not alone. One of the most encouraging communities I have ever been a part of include the couples I saw regularly in an infertility support group. The deep connection we shared through our ups and downs facilitated a lifetime of friendship and genuine care and concern for the well-being of each member. God has designed the church to bear one another's burdens. Sharing your load with others makes that load just a touch lighter and more hopeful.

If you aren't aware of any support groups in your area, Waiting in Hope is a fantastic ministry that has in-person groups in several cities across the nation, as well as online groups available worldwide.

Additionally, be encouraged by the personal stories of the authors listed on their resource page. One in particular I'd recommend: When Empty Arms Become a Heavy Burden


Let the stress, anxiety, disappointment, uncertainty, heartache, and hope drive you deeper into dependence on God. The Bible gives us several great models of men and women being authentic about their emotions and crying out to the Lord in the midst of their questions, fears, and pain. And time and time again, God reveals Himself as a compassionate God, slow to anger, abounding in love.


Get educated. This journey is truly a holistic experience, involving body, mind, and emotions. As such, the amount of information and options to sort through and prayerfully consider can be truly overwhelming. Two good places to start:
The Infertility Companion: Hope and Help for Couples Facing Infertility
Taking Charge of Your Fertility
For those desiring to come alongside those struggling:
1) My friend Dr. Julie Shannon wrote a fantastic book that aids the church in offering support. Check it out.
2) Listen. Sometimes your friend may want to talk about it. Sometimes, they may just need a laugh.
3) Let them have their feelings. It's tempting to want to give advice or a false sense of hope. (i.e, – "I'm sure it will happen if you just relax.") Often, the best thing you can do is sit with them in their pain.
4) Pray boldly for your friend. During the darker parts of our journey, I sometimes found it difficult to voice my deep desire for children to the Lord. It was a self-protective measure, trying to ensure my heart wouldn't shatter if He didn't answer my prayer. (Spoiler alert – silencing your desire doesn't make it any less real or any less painful.) Still, it was deeply comforting during these times to know that my friends and family were praying on our behalf.
"We wait in hope for the LORD; he is our help and our shield. In him our hearts rejoice, for we trust in his holy name. May your unfailing love be with us, Lord, even as we put our hope in you." Psalm 33:20-22