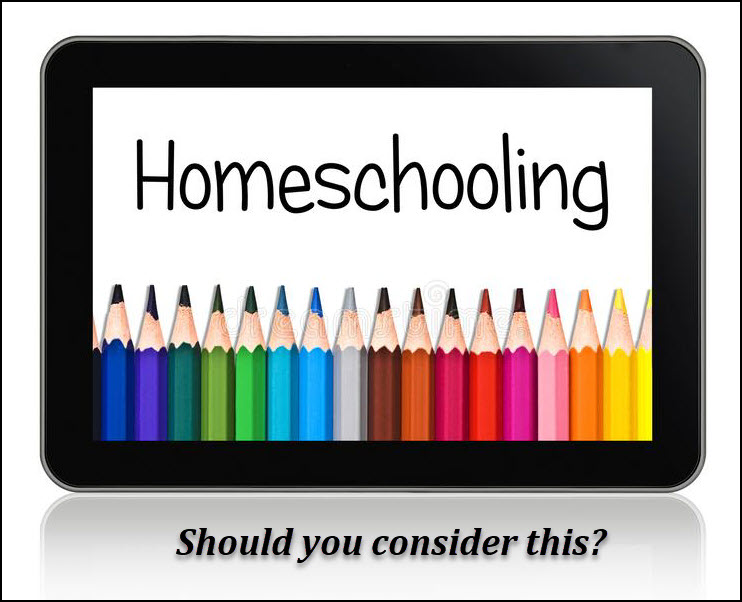 Should You Consider Homeschooling?
Distinguish or Discernment
School is reopening, and instead of children walking to and enjoying classrooms filled with excited children, our nation is struggling to discern if it is safe for them to attend. Due to the pandemic, what was unthinkable even a few months ago has now become more and more a reality. Homeschooling has awakened, and parents have become the teachers—some of it is good and some questionable. Parents are on a quest to discern what textbooks are the "best" to use. Websites for homeschooling has skyrocketed!
Also, children, today face more screen time and virtual classrooms due to the pandemic. Some think it is beautiful, but others see danger signals ahead. How quickly one screen can change and what was right is now false, and our children are questioning the validity of it all. Our culture today reeks of fake dramas, fake foods, false teeth, and more. We can almost find anything on the internet that is not real anymore. The church is falling farther and farther behind in their ability to teach the truth because churches are closed, and the dates to reopen is one week, yes and the next week no. Parents are bewildered as to how to teach and disciple their children to prepare them to face the cults and false teachers. If we are not discerning, we will fall for the lies that our archenemy has planned to trip us up, and we fall for the false doctrines found on the internet. Satan is a master at blinding the eyes and questioning truth.
As teachers, parents, grandparents, we must be active. No longer can we trust because what was true yesterday may be false tomorrow! 
Here are two resources that I suggest you investigate to help you through this new season of life.
John MacArthur and his team from his church have written a book: Fool's Gold? He dispels the lies that the enemy has pursued and placed before our churches and our children in their textbooks. Be on the alert: Textbook writers are cleansing our historical records! They are also sensationalizing sex and glamour in magazines and books our children are purchasing. Since the Bible is no longer the textbook for our schools, Satan has demonstrated the ability to present lies and untruths about God, creation, and the universe. Beyond that, we now have a new phenomenon. No longer can teachers call a boy a boy or a girl a girl "if" they say they are the opposing gender. But, our God is not the author of confusion. The truth will always win out in the end. 
Natasha Crain has a blog page, Christian Mom Thoughts, written for parents to equip them to raise kids with an understanding and defend the faith. Her newest book, "Talking with your kids about Jesus," is filled with 30 conversations every Christian parent must-have. Join her blog page to keep up on the newest ideas and apologetics geared to parents raising children. Teachers can benefit too! We must take charge of our children's future and their faith so that they can be discerning.
Hebrews challenges us in how and why we need to be discerning: "But solid food is for the mature, whose perceptions are trained by practice to discern both good and evil." [Hebrews 5:14]
Both Peter and Jude wrote about false teachers and how to discern their theology. Take time to read and meditate on those passages and teach from them in your Bible time with your children.