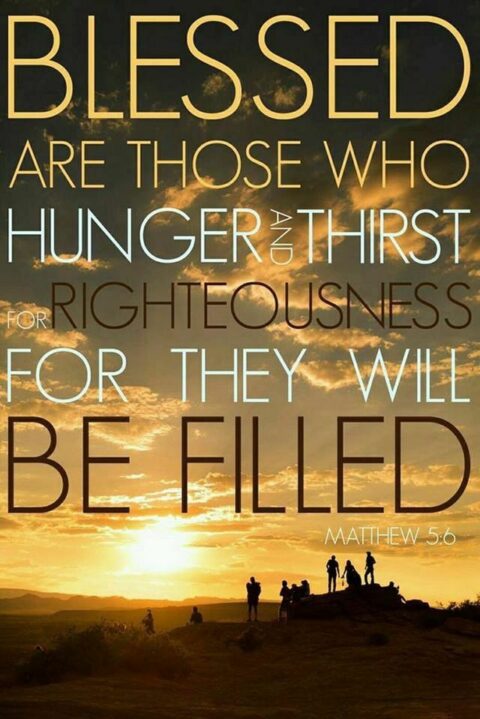 The Beautiful Attitudes – Part IV: Blessed are those that Hunger and Thirst
"Blessed are those who hunger and thirst for righteousness, for they will be satisfied. (Matthew 5:6 NET)

The Greek word for blessed (i.e., makarios) used here has the meaning of being fortunate, prosperous, or successful. That is, successful are those that hunger and thirst for righteousness! Why? Because they shall be satisfied! Satisfied with what? Righteousness of course! What is righteousness? Glad you asked! Righteousness (1) is the spiritual condition of being found right with, acceptable to, or fully pleasing to God! That is, those that hunger and thirst to be found right with, acceptable to, or fully pleasing to God will find that hunger completely satisfied. The relevant question is then… just how hungry are you for righteousness? (Jeremiah 29:13)
Have you ever been on a water-only fast? I have a couple of times in my life, and I noticed that my body would settle for eating things that I normally did not like after a few fasting days. For example, onions are just not one of my favorites (oddly chilies and peppers are!); however, I found my body craving even those during the water fast. Then, I made the regrettable mistake of eating a spicy hot pickled sausage upon coming off of water fast because it just looked so good to my eyes, and my body said yes and amen! (Proverbs 27:7) After not eating anything for several days, my stomach revolted with an incredible burning sensation!
Where am I going with this? If you have been spiritually fasting, you will often desire things that are not good (1) for your spirit (1). Furthermore, have you noticed that if you eat things full of cane sugar that you will lose your appetite for food that is actually good for you? For example, it is lunchtime, and instead of eating a proper meal, you grab a candy bar or two and satiate your hunger. This gives your body carbohydrates but minimal nutrients your body needs to be healthy.
Similarly, we can so satiate our spiritual hunger for God with the things of this world (Isaiah 22:13) that we do not hunger and thirst for the true righteousness that comes only via accepting Jesus Christ as our personal Savior (1 Corinthians 1:30, Romans 5:18,19. 2 Corinthians 5:21) and then living moment by moment in a relationship with Him (Colossians 2:6. 1 Thessalonians 5:17. 1 John 1:5-7).
Consequently, we live our lives feeling unacceptable and unpleasing to God (i.e., unrighteous), which is another way of saying we feel rejected by God. Realize, rejected people are quick to reject other people and easily feel rejected by others (1 John 3:18-20). Furthermore, rejected people look for something to comfort this feeling of rejection, and Satan offers sin. While this may provide false comfort via temporary pleasure (Hebrews 11:25), it does not remove the feelings of rejection and make us whole. God alone brings true comfort that removes the feelings of rejection (1) and makes us whole! (2 Corinthians 1:3,4).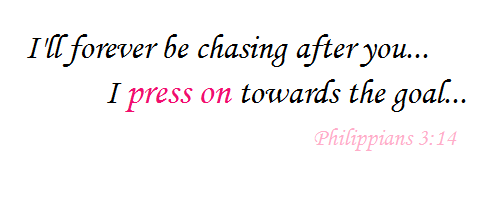 The solution is to have a proper spiritual diet and exercise, which is even more important than proper physical diet and exercise (Deuteronomy 8:3. Matthew 4:4. 1 Timothy 4:8), consisting of daily feeding on Jesus via God's Word (i.e., Bible) in study, meditation, prayer (1), worship and ministry to others (Job 23:12. John 1:1,14. Revelation 19:13. John 6:32-35. John 6:48-51. Matthew 26:26-28).
Realize, to eat of the bread of life is to feast on all Jesus Christ accomplished for humanity on the cross through His death, burial, resurrection, and ascension (1 Corinthians 15:3,4). We will then continue to be hungry for righteousness (Psalms 19:7-10. Psalms 63:1. Psalms 119:103. Isaiah 55:1-3); as a result, we will find satisfaction in God alone (Psalms 16:2. Songs 2:4. Psalms 23:5. Jeremiah 15:16. Psalms 107:9. Psalms 63:5) and not the temporary pleasures of the world (Hebrews 11:25. Luke 1:53). For the believer, the spiritual blessing of food through the Word is as important as water to drink or air to breathe (1). Furthermore, it is only through the knowledge of God found in the Bible that a believer can have the ability to discern truth from error, thus learning to avoid sin (1).
Lastly, It is only through God's revealed Word that the believer can learn the will of God and find and fight (1) (Matthew 11:12) for their destiny in life (Jeremiah 29:11) in the power of God (1), even as we look forward to our Heavenly destination (Revelation 7:16,17). 
Now that is something to have a BEAUTIFUL ATTITUDE about!
The Beautiful Attitudes Series:
---
---
Shalom
(Security, Wholeness, Success)
Peace
Dear friend, I pray that all may go well with you and that you may be in good health, just as it is well with your soul. 
(3 John 1:2 NET)
---
---
(1) Select the link to open another article in a new tab with additional information.