The First Gift and the First Gift Giver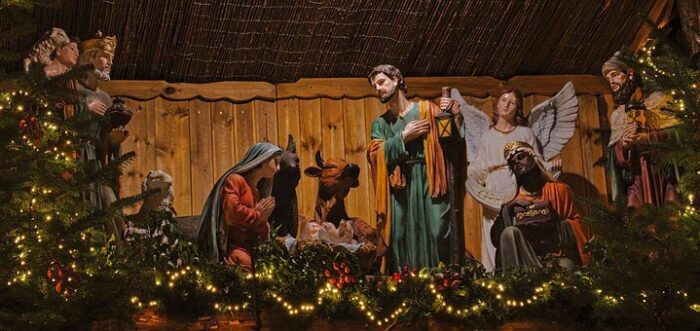 Today children see ads for toys and other material glitzy gifts, and as they shop, the world has provided all the shininess it can. But, long ago in a land far a.w.a.y. there were at least three men, called wise men or Magi, who could only think of giving, not getting! Perhaps, they had either read or learned about a King to be born in the land of Israel from the prophecy of Micah. The scriptures tell us that they made elaborate plans and chose their best gifts for this newborn king.
What they probably never knew was that their wise planning would guide the newborn's earthly parents to help them escape a wicked king, pay for their daily expenses in a new land, and have plenty for their return to Israel after the king had died. These Magi, crossed the deserts and mountains to give gifts to the Christ child and worship Him. Even long before this, God had planned to give His best in eternity past. He was the first gift giver, and like the Magi of old, He planned how to give His very best. His best was His Beloved Son and the free gift of eternal life. The Son's gift of eternal life would come at a cost and yet is given freely to us.
We celebrate Christmas because of God's planning long ago. He loved, and He gave. But, just as now, gifts must be received before one can take ownership. As we pause at this time, use it to guide children how to give sacrificially, just as God gave. Let God guide you in this task as you help children understand the beauty of the Christ child's birth and the marvelous gift God had planned for them.