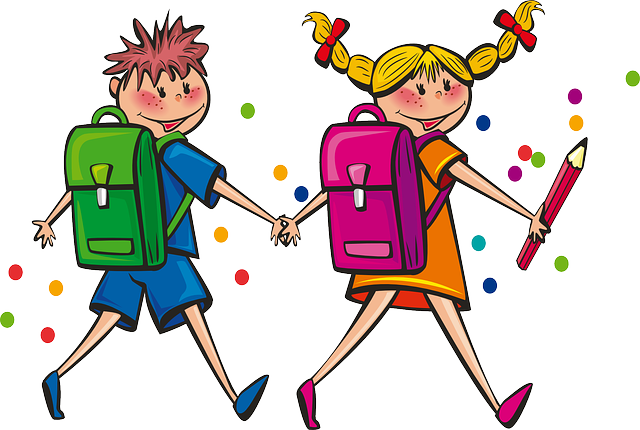 Welcome to a new school year!
How to be S.M.A.R.T in 2022 and 2023!
Here in Texas, the new school year has just begun. Teachers have been busy decorating their classrooms, making plans for the day, and making name tags for the children. The first day and the first week are exciting! The energy is overwhelming, and the children wake up early and are exhausted after a day in their new classroom, learning a new teacher and rules. Each year brings its challenges, and one of them is learning to be "S.M.A.R.T." wherever you are.
Here are some ideas and strategies to have a great new year wherever you are and whatever grade you are in.
S = Set a goal for each new day. Seek to do what is right so God can bless you. Choose your friends carefully. Beware of those who don't listen; who don't want to obey. Each year you will meet new kids. Some will be obedient, but others will not love to do what is right; some will want to stand when told to sit, and some will make fun of others who are not. Choose your friends carefully.
Strategy #1: Read a verse morning before you begin your day. Ask God to help you understand and apply that verse today and choose good friends.
M = Meditate on a new verse each day. Be like a cow chewing its cud. That is what meditating means. The Apostle Paul said this: "Finally, brothers and sisters, whatever is true, whatever is worthy of respect, whatever is just, whatever is pure, whatever is lovely, whatever is commendable, if something is excellent or praiseworthy, think about these things." [Phil 4]
Strategy #2: Set a timer to remind you to read, or better yet, write the verse of the day on the calendar so you can look back and see what God has for you. Here's a good resource for Mom/Dad to get you: "Jesus Calling." The author has already planned the days for you, and it is easy to read and understand.
A = Set goals you can achieve. Choose one for the year and one for each week. Have Mom or Dad help you choose one they know you can achieve and memorize a verse to accompany it. Then, try making a drawing to remind you of that verse and post it where you will see it as a reminder.
Strategy #3: Start memorizing Psalm 1. Choose one verse each week. Write them out or sing them.
R = Redeem the time. Set a timer to finish your homework before you play. The Message translation says, "Make the most of every chance you get!" [Eph 5:16]
Strategy #4: Look for an opportunity to share what you are learning with someone in your family or a friend.
T = Be ye thankful! Summer was fun, but now you are back in school. School work or training is good for all children, and Moms and Dads too. J God has a plan! Again the Apostle Paul wrote: "Always rejoice! Constantly pray! In everything give thanks!" [1Thess 1:15-18] 
Strategy #5: Write a thank you note to a friend, your new teacher, or someone else in your family. Start keeping a thank you journal and jot a note each day of something for which you are thankful!