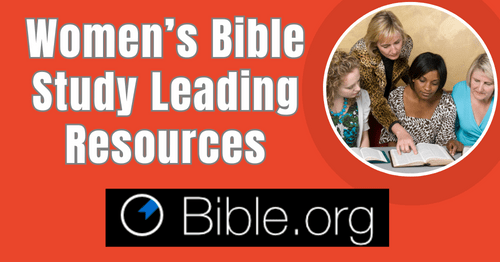 Women's Bible Study Leading Resources
Are you leading a women's Bible Study group or planning to do so? Would you like some resources that will help you be the best leader you can be?
We have several resources available for you right here on Bible.org!
Articles and Booklets to Download
Blogs to Read
More Trustworthy Resources from Other Websites
Beyond Ordinary Women (Kay Daigle and others)
Joyful Walk Ministries (Melanie Newton)
Enjoy leading your Bible Study group!