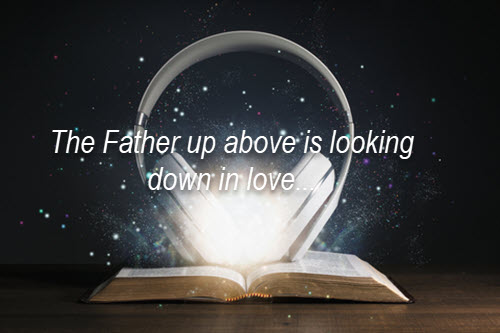 God is looking and listening
Children are our precious resources to raise to lead and be a light in the darkness of this world. As teachers and parents, we are tasked with raising them to honor God, and it is even more evident now how Satan is busier than ever! He is reaching into the hearts of our children. He is infiltrating our families, our schools, and our media. Whether a parent or a teacher, we are called to be careful how we walk, not as unwise but as wise. [Eph 5:15]
As Paul wrote to the Ephesians, he commanded them to "be imitators of God." [Eph 5:1] That is the task before us. How do we teach these precious ones to imitate God? God has given us three "gates" or ways to enter or leave the ways of God or the world. First is the eye gate that takes in words and word pictures. Secondly is the mind gate that processes those words and word pictures. Then there is the heart gate where we must choose for or against God's principles. Satan is crafty and knows that to draw us into his trap, he must disguise himself to look, act, and talk as an angel of light. Children need the gift of wisdom and discernment not to get trapped. Remember this SS song that reminds us of our choices and God's picture of his love for His children.
"be careful little eyes what you see, be careful little ears what you hear, and be careful little tongue what you say because the Father up above is looking down in love."
Further, Psalm 1 is a vivid picture of the three gates. Children don't go where the bad kids hang out. Don't listen if you hear others say words that are not honoring to God. And lastly, don't sit down to listen and pay attention if you hear others scoffing and saying words that reveal their lack of honoring others.
Sing these lyrics today as a way of helping children to make wise choices, for the Father up above is looking down in love. He wants the best for our children and us.