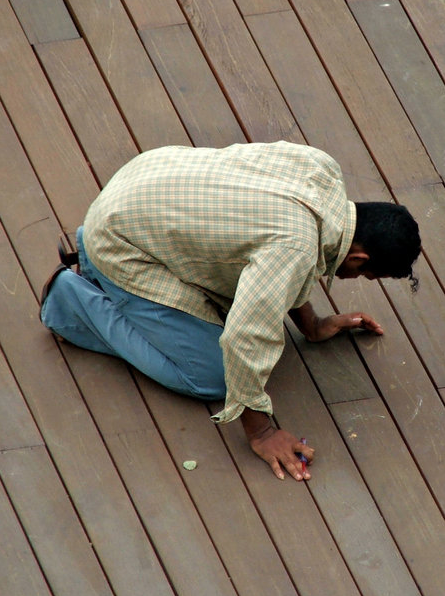 Religious Folklore – Christians can Misplace Their Salvation
Oops, where did my ticket to heaven go?
I do not believe many, if any, think they can lose your salvation like losing a set of keys or having a ticket slip through the cracks. Nevertheless, many do believe that you can give up, give away, or forfeit your salvation. 
Let us examine the scripture to see if it is possible to give up or give away our salvation. Of course, you must have obtained salvation (1) before you can give it away.
Therefore we must progress beyond the elementary instructions about Christ and move on to maturity, not laying this foundation again: repentance from dead works and faith in God, teaching about baptisms, laying on of hands, resurrection of the dead, and eternal judgment. And this is what we intend to do, if God permits. (Hebrews 6:1-3 NET)
Let us unpack these verses. The author of Hebrews desired for his audience to grow beyond their present spiritual infancy (Hebrews 5:12,13. 1 Corinthians 3:2. 1 Peter 2:2) unto spiritual maturity in Christ. However, they could only do that IF GOD PERMITS. Note the "if" used in this sentence is the Greek conditional particle ean, which introduces an unfulfilled condition or hypothetical case (2). That is, the author of Hebrews would lead them on to spiritual maturity if and only if God permitted.
Why would God NOT permit? Glad you asked!
For it is impossible in the case of those who have once been enlightened, tasted the heavenly gift, become partakers of the Holy Spirit, tasted the good word of God and the miracles of the coming age, and then have committed apostasy, to renew them again to repentance, since they are crucifying the Son of God for themselves all over again and holding him up to contempt. (Hebrews 6:4-6 NET)
Because it is impossible to renew someone again to repentance that has gone apostate after the following has taken place in their lives:
Once enlightened – had the plan of salvation shared with them under the influence of the Holy Spirit.
Tasted the Heavenly gift – repented of their sin and received the gracious gift of God's salvation through the Lord Jesus Christ.
Become partakers of the Holy Spirit – not only having received the Holy Spirit upon salvation but live in the fullness of the Holy Spirit.
Tasted the good word of God – grown in the knowledge and power of the Word of God
And the miracles of the coming age – operating in the Gifts of the Holy Spirit to produce marvelous signs and wonders.
Consequently, God the consummate Father will not allow his spiritual children to grow in His power and ability to the point where they could give away their salvation until the character (1) and desires of Christ Jesus our archetype are inculcated in us by the Holy Spirit. That is, it would be possible to give up our salvation; however, we will not be permitted to have that ability until we would NOT use that ability. Remember, obedience leads to power in a believer's life. (2 Corinthians 10:6)
Conclusion
It would be possible to give up our salvation; however, God will not allow us to have that ability until we would never use it! (1) (Matthew 26:39. Hebrews 10:7) Would you give your toddler a running chainsaw to play with when they want to be like Daddy? If your toddler in a fit of anger stated that they do not love you anymore and wanted to no longer be part of the family would you grant that request? Of course not! Neither does our Heavenly Father. (Matthew 7:9-11) 
Consequently, never again will the rebellion (1) of one of God's most powerful creations be allowed to occur and no one that is truly born again will ever be lost. (John 10:28,29. Romans 8:35-39) That is, the New Covenant is established on better promises. (Hebrews 8:6) Hallelujah! 
Discipleship for New Christians
---
---
Shalom
(Security, Wholeness, Success)
Peace
Dear friend, I pray that all may go well with you and that you may be in good health, just as it is well with your soul. 
(3 John 1:2 NET)
---
---
(1) Select the link to open another article in a new tab with additional information.
(2) Word Studies in the Greek New Testament, Kenneth S. Wuest, ISBN: 978-0-8028-2280-2 Vol, I, Galatians p. 41 and also see United in Spirit (1).