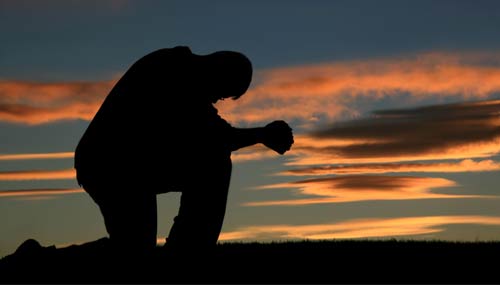 How to Suffer Effectively
---
Suffering has been effective when you are more Christlike (i.e., more obedient) at its conclusion.
---
When God judges it right (1) to partially lift the hedge of protection from us (thus exposing us to what in our ability we deserve), Satan will come to try and remove God's Word from our lives (Mark 4:17. Job 1:10,12. 1 Corinthians 5:5). This is because the Word of God is the source of our strength (Hebrews 1:3. Romans 1:16).
From scripture, we can see that Satan uses a consistent strategy when he attacks (2 Corinthians 2:11). This strategy was described by Jesus by a parable that He indicated was the key to understanding all the other parables (Mark 4:13).
Furthermore, Jesus described in this parable how Satan will do everything in his ability to stop the seed from growing. Satan was the Archangel Lucifer in Heaven; therefore, he understands that everything in the Kingdom of God works on the planting of seeds, tending them, and harvesting.
Satan first tries to prevent the Word from growing in your heart (Matthew 13:19) through man's tradition (Mark 7:13), legalism (i.e., a performance-based relationship with God (Galatians 5:4)), or worldly reasoning (1 Corinthians 1:17).
However, if the Word does start to grow, then he causes that Word to be dried up by sending you persecution (Mark 4:16,17). We get so busy watching the sea that we forget about the "C"-o-m-e (Matthew 14:28-30).
This is the test of failure: when everything seems to be going wrong with the aim to cause us to focus on the problems and not the Promises of the Bible that can set us free (2 Peter 1:4).
If the Word cannot be dried up, then he tries to prevent the Word from growing enough to bear fruit by distracting us with cares, pleasure, or contentment (Luke 8:14). We become lovers of pleasure more than lovers of God (2 Timothy 3:4).
This is the test of success: when we get so busy with all that is going right that we no longer can find time for an intimate relationship with God (Hebrews 12:1).
Remember, Satan brought the suffering to break us but God judged it right to come upon us in order to make us (1) (Matthew 10:24,25. John 15:18-20;16:33. John 17:13-23. 1 Peter 4:1,12,13,16. Colossians 1:24. Philippians 1:29. James 1:2-4. 1 Thessalonians 1:6;3:3. 2 Timothy 1:8. 2 Timothy 3:12. Proverbs 17:3. Isaiah 48:10. Proverbs 27:21. Job 36:15. Acts 14:22;20:19,23. Galatians 6:17).
Sometimes it takes a deep hurt to feel a deep need for God
We will not suffer more than we are able and God has provided us a way out that we might endure it. He is Yahweh-Yireh (aka, Jehovah Jireh), which means "the Lord our Provider"! (Genesis 22:14. Matthew 6:33. 1 Corinthians 10:13).
God's discipline is focused on mending broken relations not mending broken rules
If we turn to Him in the trial, then God will cause it to work for our good (Romans 8:28). Working to our good does not mean obtaining what we want or think we need but rather being conformed to the image of Jesus Christ (2 Corinthians 4:17,18. Romans 8:29).
"Do you still not understand? Don't you remember the five loaves for the five thousand, and how many baskets you took up? Or the seven loaves for the four thousand and how many baskets you took up?" ‭‭(Matthew 16:9,10 ‭NET‬)
That is, God is more than enough in every situation and wastes nothing. Everything has a purpose, and nothing happens by accident. The happy times and the sad times. The triumphs and the tragedies. Everything has a purpose. While we may weep through the hard times and be broken-hearted over the pain others experience through those times; we can be comforted to know that none of it is for nothing. Everything has a purpose; God wastes nothing.
Not only this, but we also rejoice in sufferings, knowing that suffering produces endurance, and endurance, character, and character, hope. And hope does not disappoint, because the love of God has been poured out in our hearts through the Holy Spirit who was given to us. (Romans 5:3–5 NET)
"Blessed are you when people insult you and persecute you and say all kinds of evil things about you falsely on account of me. Rejoice and be glad because your reward is great in heaven, for they persecuted the prophets before you in the same way. (Matthew 5:11–12 NET)
By your endurance you will gain your lives. (Luke 21:19 NET)
God Wastes Nothing
Those that have learned the following Biblical steps will cause the suffering to be effective. Suffering has been effective when you are more Christlike (i.e., more obedient) at its conclusion.
Call upon the Lord and acknowledge that He in control of all things (1) including the situation that is bringing the suffering (Acts 4:24. 2 Chronicles 7:14). (That is, we give the battle to the Lord of the Sabaoth – the Lord of the Armies of Heaven! (Revelations 19:11-16. James 5:4).
Bring to your remembrance what God who is love (1) has done in the past (1 John 4:8. 1 Samuel 7:12. 2 Timothy 3:11) and the promises of our covenant with God (i.e., the Bible) (Acts 4:25-28). (As we do this, it not only gives glory to God, but it causes our faith to grow as we remember all that He has done in the past. We will then be more able to trust Him for the future. (2))
State the situation that is causing the suffering and why according to our covenant (1) (i.e., The Bible) it is not just (i.e., because Jesus has already paid the price for our salvation, deliverance, healing, etc.) (Nehemiah 4:8,9. Acts 4:29. 1 Corinthians 1:30).
Ask God (1) to intervene and place our lives completely in His hands (2 Timothy 1:12). We now must wait upon the Lord (1) with patience. (Failure to get quiet before God can delay progression to the next step) (1 Samuel 3:9,10. Psalms 33:18-22. Psalms 46:10. Acts 4:29,30).
God will reveal to us His plan of deliverance (i.e., His vision for our circumstances) (Acts 4:31).
Praise God that what He has promised is as good as done (i.e., exercise faith (1)) (Mark 11:24. Romans 4:17).
Act on what God has revealed to us (i.e., be obedient!) (Psalms 81:13. Isaiah 1:19;55:2. Acts 4:31,33 (Now that we have submitted to God it is time to resist the devil! (1 Peter 5:8,9. James 4:7)) (3)
Give all the glory to God (1) for the victory! (1 Timothy 1:17)
If we turned to God (1) thanking Him for the suffering (1 Thessalonians 5:18. Ephesians 5:20) and offer up the sacrifice of praise giving thanks to Jesus' Name (Hebrews 13:15) our flesh is crucified. We become conformed to His death and learn obedience (1) through the suffering (Hebrews 5:8;2:10,18;4:15). Consequently, our suffering has been effective! (2 Corinthians 4:17,18. Psalms 30:5)
Conclusion:
God keeps a written record of our suffering, including the number of our tears. He ensures none of it is wasted. All of it can be used to transform us into Christlikeness if we allow Him to teach us how to suffer effectively. Amen.
"You keep track of my misery. Put my tears in your leather container! Are they not recorded in your scroll?"‭‭ Psalms 56:8
---
(1) Left-click on the underlined phrase to open another article in a different tab with more explanation.
(2) Ebenezer Moments by Jilly Lyon Taylor (1)
(3) Avoiding Tiger Traps by Peter Horrobin (1)
G
---